Before buying a loudspeaker for your home it is important you know which type of speaker best suits your room. Speakers come in different shapes and styles. You can find loudspeakers which are bookshelf, in-wall, floor-standing, and satellite. However, expensive speakers do not mean that they have a higher sound quality compared to cheaper ones. To identify the quality of sound that comes with different loudspeakers, you can carry a few music CDs which you will use to test the sound quality of the speaker. Speakers are mostly housed inside a rectangular box that is made of plastic or wood that is known as a speaker enclosure.
There are different types of speakers that you can buy and each will offer a different type of sound. The different types of speakers that you buy will vary depending on the size of your room and what purpose they are intended for. A compact speaker normally blends well with your home décor and leaves enough space for you to do other activities. Ceiling, in-wall and bookshelf speakers are all a good option for small speakers. However, it is important you know how to place your loudspeaker inside the room so that you can achieve the best sound effect. For example, placing a subwoofer near a wall will help you achieve more bass. We all have different listening taste and preferences. However, you should choose a speaker based on the quality of the sound. The following are different types of loudspeakers for home audio.
Bookshelf speaker
Bookshelf speakers are meant to stand on the cabinet, shelf or any other place that is raised from the floor. Bookshelf speakers are meant to maximize the sound of any small or mid-sized rooms. Bookshelf speakers are supposed to be big enough so that they can produce good sound quality, but small enough so that they can be placed on top of any shelf or cabinet. You can really get high-quality sound when you buy the best bookshelf speakers that will improve your home entertainment.
Before you purchase bookshelf speakers, it is important you do your research. There are some bookshelf speakers which are suitable for watching movies, while others are suitable for music listening. You can buy bookshelf speakers as standalone speakers or as part of a bigger home theatre system. It is important you know how to properly place a bookshelf speaker on the shelf or cabinet. The trick is to angle them towards your seating area so that you can get the best sound quality while listening to music or watching your favorite movies.
Floor standing speakers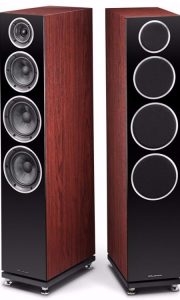 A floor standing speaker not only complements your home décor but also offers a booming low and soaring high sound. A floor standing speaker is designed to stand on the floor, hence they come with a solid base that allows them to achieve that low end bass. With a floor standing speaker, you will get more bass compared to smaller speakers. In addition, you will get a wonderful surround sound performance that comes with a wide sound and amazing height.
This will help you enjoy a different variety of music without even adding a subwoofer. A floor standing speaker can help you achieve that cinematic quality sound without too much effort so that you can achieve that wonderful listening experience. Floor standing speaker is a wonderful choice for music but you can add a subwoofer when you want to watch your favorite movies. Whether you are looking to build a quality surround sound system or just have a great home stereo music, a floor standing speaker is a good starting point.
Sub woofer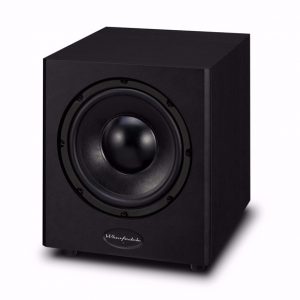 Sub woofer is a sound system which is made to produce a low sound frequency. Sub woofers are housed in a speaker enclosure. This helps to improve the sound clarity and reduce sound distortion. When you go to watch a movie in a movie theatre, you will not only be amazed by the picture quality but the sound quality as well. The deep base emanating from the movie theatre will make you feel like you are part of it all.
If you are looking to achieve that home theatre experience, then you should go for a subwoofer. Even though sub woofers for home audio are not as loud as those in theatres, they still offer that deep bass which enables you to enjoy your favorite movies.
In-ceiling speaker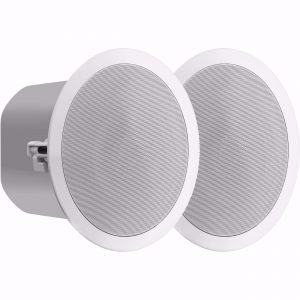 In ceiling speakers are gaining a lot of popularity in homes thanks to their incredible sound quality. There are some in ceiling speakers that are made to be installed individually without needing an experienced professional to install it for you. However, you may need to do some small structural work in your room before installing an in ceiling speaker.
For example, you may need to drill holes in your ceiling for cables to pass through from the amplifier. The good thing about an in ceiling speaker is that they offer top notch quality sound anywhere inside the room without exposing unsightly wires and cords. You can use an in ceiling speaker in one room only like a home theatre room or multiple rooms such as kitchens or bathrooms. High quality in ceiling speakers can enhance the sound quality of any room they are installed. The benefit of in ceiling speakers is that they don't require a spacious room to install, unlike a freestanding speaker. Therefore, you will not have to worry about your kids knocking them over while playing in the house, because they are installed in the ceiling.
In-wall speakers
It is easy to install in wall speakers on your own and they are almost invisible. In wall speakers and in ceiling speakers are similar only that in wall speakers are installed vertically on a wall compared to in ceiling speakers that are installed horizontally. When you are deciding whether to use in wall speakers or in ceiling speakers, you have to consider the shape of your living room and seating areas.
You may find that your room is suited for left and right in wall speakers in addition to in ceiling speakers that is suitable for surround sound system. The advantage of in wall speakers is that they remain invisible and they do not interfere with your living space.