SMSL Sanskrit 10th MKII DAC
Together with being one of the best DACs in this price range, The SMSL comes with a remote and volume control and can be directly connected to your active speakers or even a power amplifier.
Why Spend more on A DAC? What's Most VFM? Best DAC?
The SMSL Sanskrit 10th Mk2 DAC is the – MOST bang for the buck – betters even the Chord Qutest (vfm )
Here is a review from a highly respected source
https://iiwireviews.com/smsl-sanskrit-10th-mkii-review-mark-second-is-a-serious-upgrade
Another Review and Actual Tests by audios cience ( UNBIASED AND UNPAID ) :
https://www.audiosciencereview.com/forum/index.php?threads/smsl-sanskrit-10th-mk-ii-dac-review.12148/
We recommend following the above forum where all reviews are impartial UNPAID and most importantly done by users who are highly knowledgeable in digital audio.
Some YouTube reviews are here
https://www.youtube.com/watch?v=L9lot5M2BHg
https://www.youtube.com/watch?v=ytWgh5jhOoo
Comparison reviews
https://www.youtube.com/watch?v=naTV0HPxTO8
Instead of writing paragraphs of confusing material which we are sure you can find loads of on the internet let us make this simple and highlight the features only in a clear point format
Functions and features:
Ultra-tiny shape design and supports a variety of placement ways ;
The second-generation XMOS solution supports sampling rate up to 32bit/384KHz and DSD256 ;
Two pieces of Japanese ultra-low phase noise clocks, greatly reducing the system JITTER ; AKM's new AK4493 chip, and carefully adjusted it to an unprecedented 0.0002%
Built-in gravity sensor, automatically switches the screen !
Built-in high-performance power filtering system, so that it can achieve the best performance using only one USB interface for power supply !
Compatible with cell phones, iPad, computers and other devices and compatible with Android, Apple system
Anodized CNC aluminum alloy housing ;
Japan Electronics Association Hi-Res Audio certification ;
Full-featured remote control
SMSL SANSKRIT 10TH ANNIVERSARY EDITION MKII
DAC XMOS, AK4493 DSD512 PCM768kHz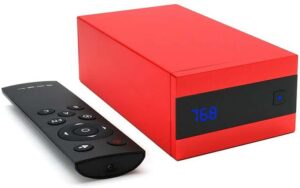 This is the MKII version of SMSL Sanskrit 10th anniversary edition : an original and aesthetic device with extremely comprehensive features for a very affordable price. It works with a conversion chip AKM AK4493, a USB interface XMOS and its construction follows proven circuits in high fidelity audio.
It has a rotating screen (like a smartphone) that allows it to be installed on both sides (Length / Width) without losing legibility. A second novelty lays in its power supply since the device has two USB inputs, so as to separate the power supply from data and gain in sound clarity.
SMSL SANSKRIT 10Th standard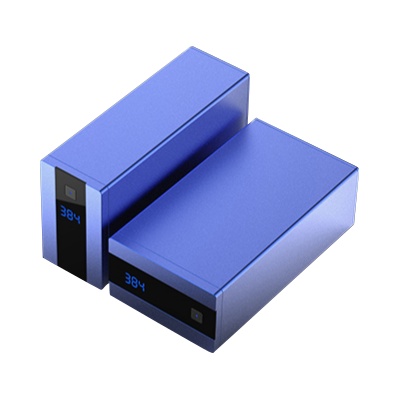 Definitely designed for the high-quality sound, Sanskrit is able to decode DSD formats (DSD 512max) and PCM (768kHz).
It has all the necessary inputs to meet a complex installation and can simultaneously connect a digital audio source (computer, smartphone OTG, media center), a TV and a gaming station thanks to USB / Coaxial and Optics ports.
To facilitate installation in any type of environment, Sanskrit can be placed either on its edge or along its length. Best of all, the device has an integrated sensor allowing it to automatically orient the screen in your reading direction.
High quality audio components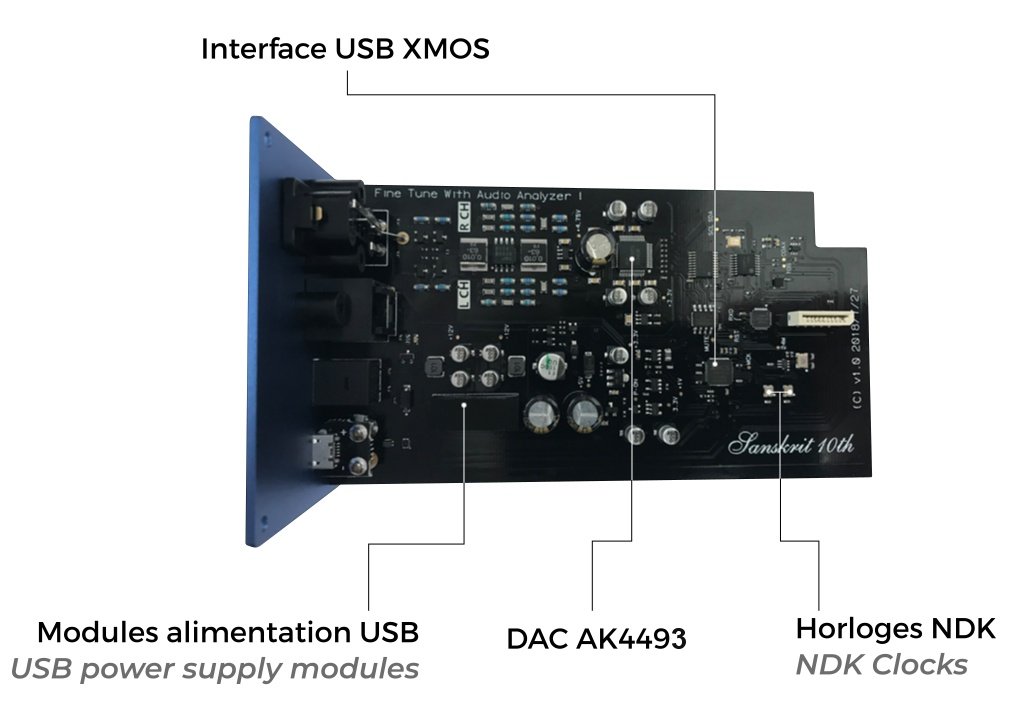 The digital / analog decoding is made possible by a chip AK4493 AKM. This advanced audio component preserves transparency, finesse and details in the sound reproduction.
The AK4490 operates together with a XMOS asynchronous USB interface thant is famous for its native support of DSD streams. These chips are integrated in Sanskrit with a procession of proven electronic components from the power-supply units to NDK ultra low phase noise clocks.
With this choice of ambitious components (especially in this price range), DAC Sanskrit delivers crystal clear sound with extremely low distortion (THD + N 0.0002%), wide dynamic range of 119dB and comfortable SNR of 120dB.
Volume hardware and remote control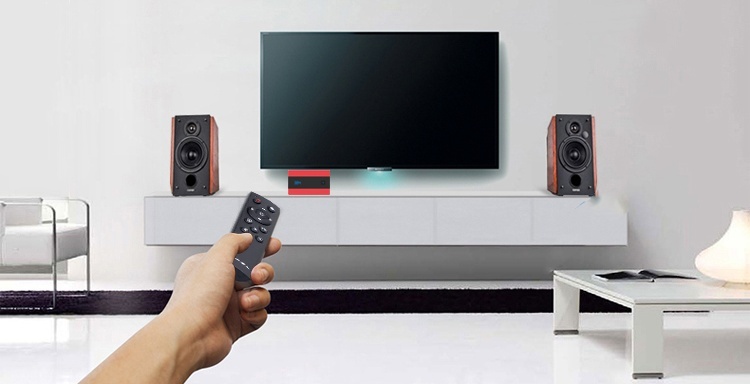 Finally, Sanskrit has two features that are found usually in larger, more complex and more expensive devices:
– A hardware volume control (does not damage the resolution in digital audio stream). This feature allows to connect Sanskrit directly to a power amplifier without necessarily having to go through a volume controller preamplifier.
– A remote control support. Every function can be driven remotely such as : raise / lower the volume, alternate sources …
Double USB input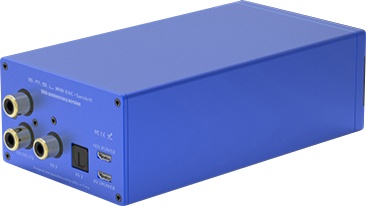 Sanskrit is USB-powered via a Micro-USB input on its back cover.
To isolate the audio signal from the noise coming along the power supply, two USB entries are present: one dedicated to data only and the other dedicated exclusively to the power supply. Thanks to this configuration, the audio source is not in charge of powering the DAC – which is generally poor in this function – and it is quite possible to connect this USB input to a real regulated linear power supply that meets the audiophile standards to maximize your listening experience.
Review by Audio Science Review
These mini "pocket" DACs are changing the game with their excellent performance and budget prices. There is really no excuse to use sub-par DACs or spend orders of magnitude for boutique DACs with far worse performance.

Quobuzissime award for Sanskrit 10th anniversary
"S.M.S.L offers a visually beautiful digital to analog converter with superb sound performance, among the most beautiful sound we heard."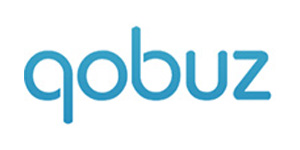 1 – I/R Receiver
2 – Display (auto pitch)
3 – Power / selection button
4 – Analog Out RCA Stereo
5 – Coaxial Input
6 – Optical Input
7 – USB input (DATA)
8 – USB input (Power)
Technical Specifications
Input interface: USB, optical, coaxial
Output level:2.1 Vrms
THD+N: 0.0005%
Dynamic range: 117dB
SNR:118dB
USB transmission mode: asynchronous transmission
USB compatibility: Windows 7/8 / 8.1/10 Mac OSX 10.6 or higher, Linux
Bit depth USB: 32 bit
Bit depth Optical/Coaxial: 24 bit
Sampling rate USB: PCM 44.1-768 kHz
DSD 2.8224 – 11.2896 MHz
Sampling rate Optical/Coaxial: 44.1 – 192 kHz
Power consumption: 1.5 W
Standby power consumption: < 0.1 W
Volume: 75*45*144 mm
Weight: 300g