So, you're just starting out on your hi-fi journey and are looking for a pair of bookshelf speakers to take your music listening to the next level. Or maybe you're just setting up another listening room and don't want to splurge too much while still getting the best hi-fi speakers in your budget. Here is a list of the top 5 bookshelf speakers under ₹50,000
Whatever your reasons, we have a list of the 5 best speakers you can get for under Rs 50,000. Each of these options has wonderful sound quality with top-notch materials and engineering to give you the most delightful listening experience you can get for the price. We'll go from the lowest price to the highest so you will be able to get the best pair for your budget.
---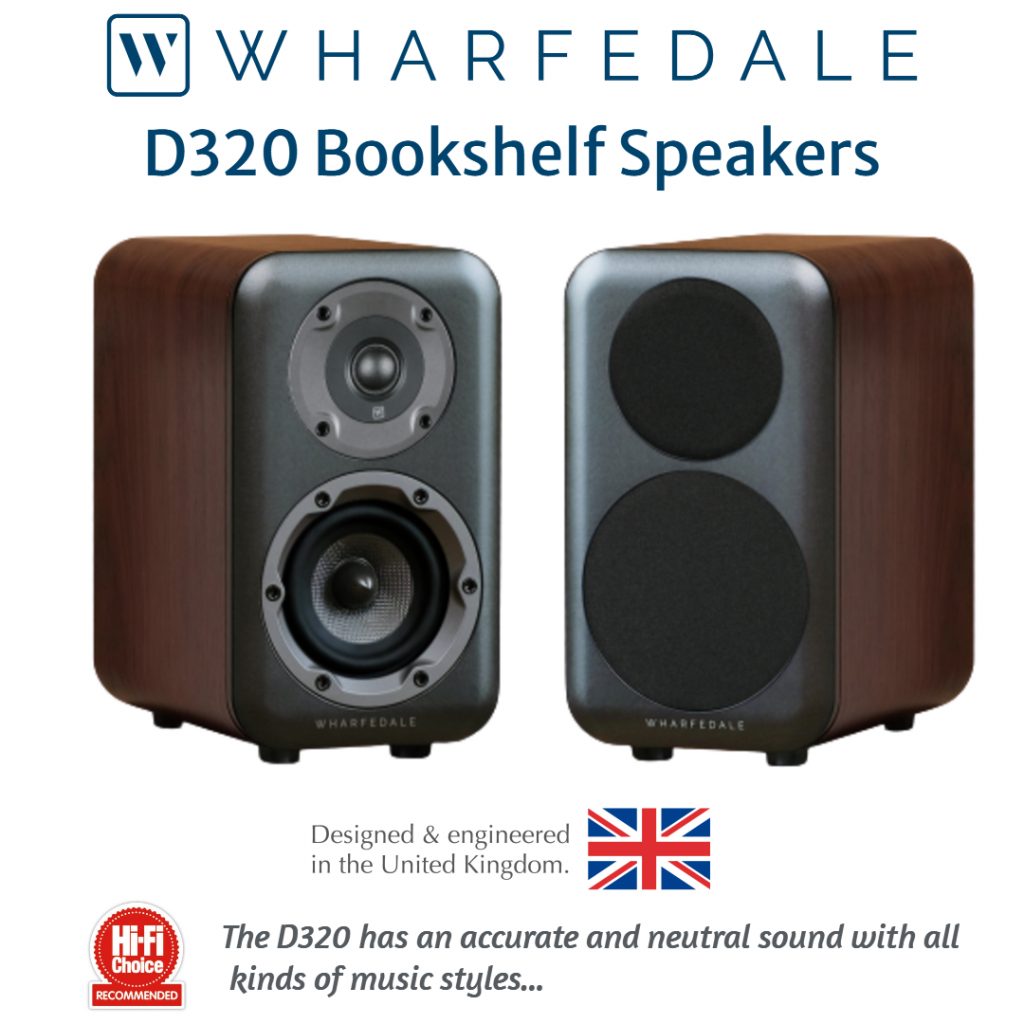 This British company has an uncanny ability to give you sound quality several tiers above its price range. That's one of the reasons we have featured them quite heavily on this top 5 bookshelf speakers under ₹50,000. D320 uses a lot of engineering and technology from the Diamond 11 series – like the 5-inch woven Kevlar bass driver – to offer you amazing detail and clarity in a very affordable package. 
The Wharfedale D320 has an audiophile style crossover that has been refined for perfect integration with the drive units, giving you incredible clarity and musicality across a wide range of genres. 
Since these speakers are rather small, they are perfect for listening to at close range  – even as monitors on your desk. 
---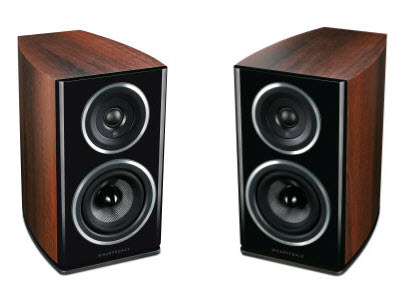 As we enter Whafedale's Diamond range with the 11.1, we see a whole new level of design and engineering. While it has the same drivers as the Wharfedale D320, the crossover is far more refined.
The cabinet has also been crafted to dampen the distorting resonances with excellent rigidity and a shape that tapers towards the back. This ensures that you get the purest sound from the front of the speakers without any distortion from the cabinet. The bass port also opens at the bottom, just above the plinth. This means you can place these speakers pretty close to a wall without affecting the quality or quantity of the bass, making the Wharfedale Diamond 11.1 perfect for smaller rooms. Like the D320s, you could put these on your desk for close monitoring.
---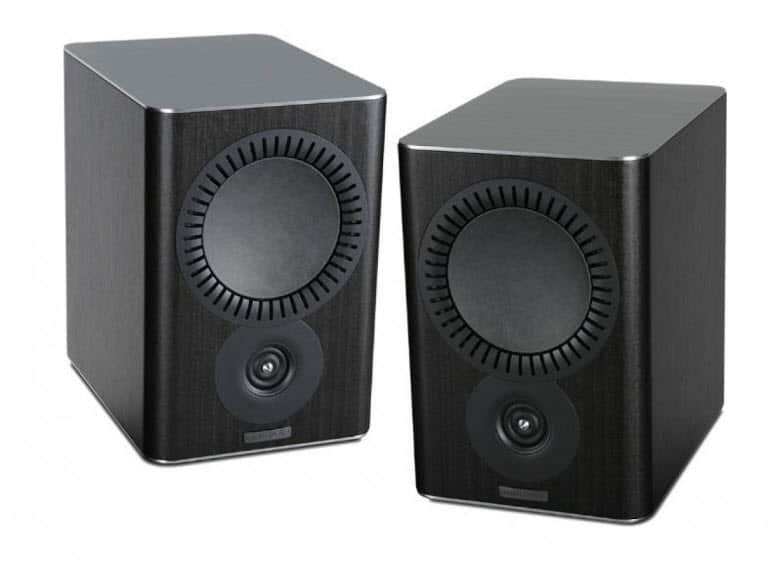 These speakers are what one might call a hidden gem, or maybe even buried treasure, at their incredibly affordable price point.
The first thing that you notice about the QX-2 is the inverted driver design that puts the tweeter below the mid-bass driver. This is intended to match the height of the listener's ears and improve the alignment between the times the soundwaves reach you from each one of the drivers. This drastically improves the sound quality. The bass drivers are completely seamless cones with another cone behind it for support, providing rigidity and excellent response from the voice coil. The bass port is on the rear, so the speakers should be put at a slight distance from the back wall to offer clearer bass. The tweeter has two rings in its design that offer excellent clarity and sparkle over a large area.
The construction of the cabinet of the Mission QX-2, with its rounded corners and aluminium plates, is the perfect match of form and function to ensure rigidity and minimise resonance…and look beautiful doing it. The comb-toothed trim covers the screws around the bass driver and eliminates chuffing distortion around the bass port.
The Mission QX-2 is packed with so many features, we can't possibly get to them all in this article. If you want us to do a deep dive on these speakers, let us know in the comments.
Let's drop the jargon for a minute. These speakers are incredibly exciting to listen to. They give music a liveliness and fullness that will get you moving in moments. All this leads to an amazingly pleasurable and listening experience for any genre in a beautiful package that you'll be proud to show off in your listening room for many years to come.
---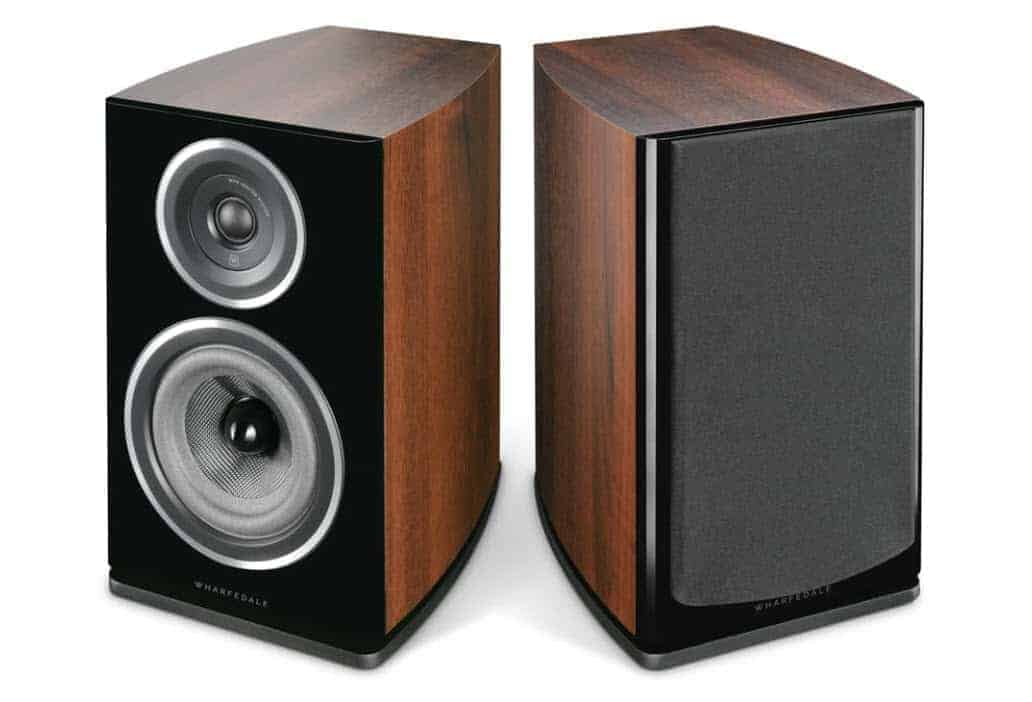 Take your listening experience up to one more notch with the Wharfedale Diamond 11.2. These are nearly identical to the 11.1 except the bass driver is now 6.5 inches and the cabinet is bigger. This means your bass response is much higher and clearer, making the sound of these speakers significantly fuller.
Also, you would want to put these on stands instead of a desk. They sound amazing in small rooms. I won't go into more details about the build and design since we've already done that above with the Wharfedale 11.1. Suffice it to say that, like its sibling, these speakers are also stunningly beautiful with amazing clarity and definition, especially in the mids.
The Wharfedale Diamond 11.2 are definitely punching far above their weight when it comes to their clarity, soundstage and design.
---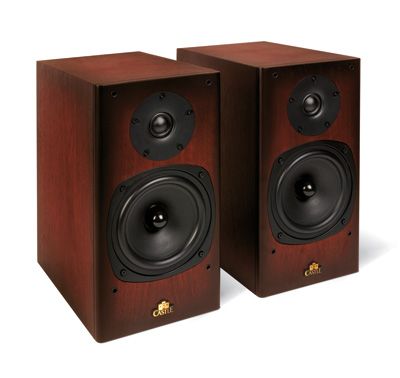 For our final entrant in our top 5 bookshelf speakers under ₹50,000, we go back to a more classic design. The Castle Night 2 has a simple box cabinet with beautiful veneer finishes. Each speaker is hand finished with sustainably sourced mirrored veneer that is unique to each pair. Then they are sealed and waxed in a process that takes 5 days, leaving a beautiful pair of speakers that looks as at home in the 2020s as it would in the 1950s.
The tweeters are soft domed with an aluminium core voice coil that exceeds the bandwidth of most other soft dome tweeters, giving you unmatched clarity in the high end. The bass on the Castle Knight 2 is very well defined and generous since it has a 6.5-inch bass driver and a large cabinet, perfect for a standup bass, but maybe not suitable for techno beats. Vocals are deliciously clear and incredibly lifelike to the extent that you will feel like the singer is giving you a private performance.
The sound overall is sophisticated yet relaxed, understated and well-controlled, making the Castle Knight 2 more suitable for classical music and soft jazz than modern electronic or pop tracks. So if subtlety and class is more your flavour, these are the perfect speakers for you.
Conclusion
There you have it – the best hi-fi speakers in India for under Rs 50,000! One of the things these speakers have in common is that they all deliver value and quality far above their prices. Plus, they are all British! Companies like Wharfedale, Mission and Castle have meticulous attention to detail and are dedicated to packing these monitors with as much technology and engineering as they can from their higher-end ranges while still offering you incredible affordability. Just pick the ones that fit your budget and be rest assured that you will have a smile on your face for as long as you own them.
Another excellent quality of these audiophile speakers is that they can all be easily powered by affordable amplifiers as well since they are all 8 Ohm compatible. We would recommend some excellent entry-level amplifiers from Marantz like the PM5005, PM6007 and the NR1200. They all pair brilliantly with our speaker selection in this list, and they are all below Rs. 70,000 too!
Just a note for the bass lovers here – these bookshelf speakers have excellent quality low-end but the quantity is more modest. Their purpose is to give you top-notch clarity, transparency and sound stage, which they all deliver in spades. Many audiophiles are perfectly happy with that. But if you want to add some room-shaking bass to that, or if you are looking at setting up a full home theatre system, you should definitely invest in a good subwoofer.
Want to see which subwoofers we recommend? Do you have any more questions about hi-fi audio systems and how to set them up? Let us know in the comments and stay tuned to this page for more content like this. Or feel free to browse through our catalogue and check out our deals of the day.