DAC 302-153-1 RCA Metal Plug (4 Pieces)
₹1,100.00
Availability: In stock
☑ Lowest Price Match Guarantee
EMI starts at

₹

36.54/month - View Plans
Buy With Confidence!
✓

Price includes GST + Free Shipping

✓

Official Manufacturers Warranty valid in India

✓

Brand NEW in Box & 100% Original

✓

Authorised Online Dealer

✓

Save 18% with GST Invoice

✓

Electronic products run on 230 volts

✓

EMI & Pay Later payment option available

✓

Safe and Secure Checkout
Question about product/price? Get expert advice from India's most experienced online seller!
☎
+918779579179

WhatsApp Click to Chat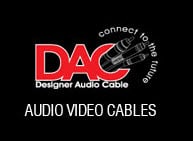 Designed & Engineered in:
Manufactured in:
DAC 302-153-1 RCA Metal Plug (4 Pieces)
RCA Plugs
Screw Type 24k Gold Plated Connector
Gritted Nickel Plated Metal Shell​
Brand
DAC
Buy brand new & genuine DAC Cable & connectors from India's official online dealer with GST Invoice and manufacturers warranty.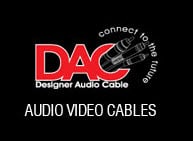 Product Enquiry