Willsenton R8 Tubed Integrated Amplifier
The Excellent R8 integrated Amplifier Provides enough power (Especially with the KT88) to drive almost all speakers and has been tested with speakers up to 86 dB. The amplifier Also comes with A headphone out for those headphone lovers.
This version has the upgraded PSVANE KT 88 tubes for an excellent grip and base response and the Preamp tubes have been retained to the Willsenton to keep that sweet tube flavour.
The Cage has also been included as an extra for customers who buy from Hifimart!
The R8 tube amp was one of the best-kept secrets in Audio. The cat is out of the bag and now there have been rave reviews about this excellent amplifier
All items are guaranteed 100% BRAND NEW in the original edition Box.
ONE-YEAR WARRANTY !!!
Features:
• Pure hand-made, Point to point soldering.
• The output transformer uses two high-quality wideband EI output transformers.
• The preamp stage  6SN7* 1 nos for power supply filtering.
• The driver Preamp stage uses Willsenton 6SL7* 2 nos  and Willsenton 6SN7* 2 nos  tubes, respectively.
• The power amp stage uses UPGRADED PSVANE KT88 – T2 collections * 4 nos  tubes for class AB Push-pull power amplification.
• Triode and ultra-linear selection are available. The triode works in a soft, pure-and sleek sound, suitable for listening to vocals, strings and other types of music. In ultra-linear working mode, the sound tone is open, unrestrained, with good momentum, suitable for enjoying big scenes, big dynamics and other types of music.
• External independent BIAS-ADJ current display header. Adjustment and BIAS meter monitoring function keeps the best state of the power tube at all times.
• External EL34/KT88 tube selection function, easy to replace different types of tubes, adding endless fun.
• Infrared full-featured remote control.
• Use thick silver-plated signal leads.
• With pure post-level function can be connected to independent preamplifier signal input.
• Power on mute delay function, soft-start feature to prolong tube life (about 30 seconds).
• Select Japanese ALPS high-end motor potentiometer.
• Easy-to-install plug-in tube cage cover.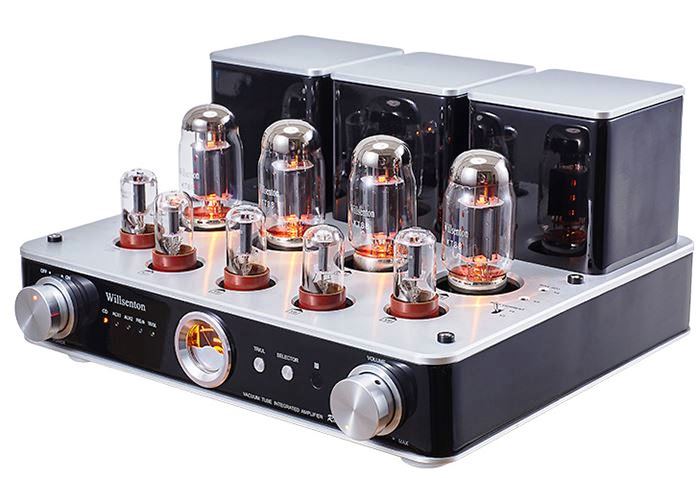 Product Parameters
Rated output power
25W+25W (RMS triode working state) (KT88, 6550EH or EL34)
45W+45W (RMS ultra-linear working state) (KT88, 6550EH)
40W+40W (RMS ultra-linear working state) (EL34)
Frequency effect: 10Hz 40kHz (+/-0.5db)
Total harmonic distortion: 1% (1kHz)
Signal to noise ratio: 91dB
Input sensitivity: 380mv (when Integrated amp input), 820mv (when pure power amp input)
Input impedance: 100KΩ
Output impedance: 4Ω, 8Ω
Preamp stage power supply filtering Tube: 

6SN7*1 nos

Voltage amplifier stage Tube: 

Willsenton

 

6SL7*2 nos 

Driver stage Tube: 

Willsenton

 

6SN7*2 nos 

Power vacuum tube: Upgraded PSVANE KT88*4 Power supply voltage: AC 100V to 240V 60Hz/50Hz, 110V, 115V, 120V, 220V and 230V versions are in stock. (there is a 230V/115V voltage change-over switch inside of the body), (100V and 240V versions need to take 3-14 business days to order)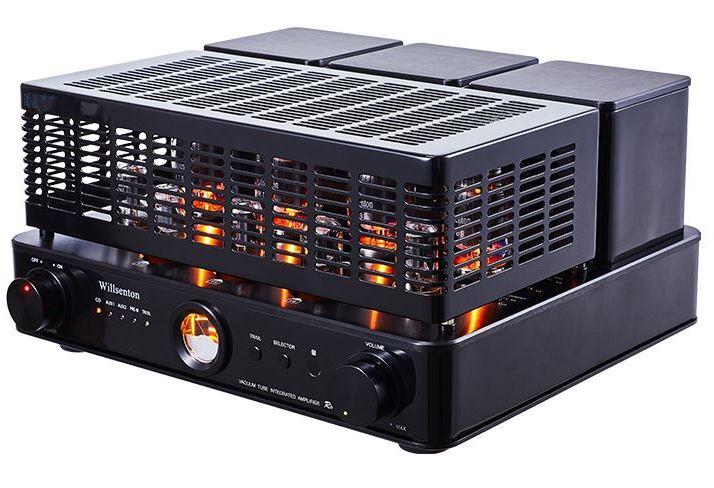 General
Complimentary Cage (Included for Hifimart buyers only )

, Remote Included

Colour: All Black or Silver Black
Product weight: 30 Kgs
Power consumption: 280W
Product dimensions: (W*H*D): 400*203*390 mm