Wharfedale Linton Heritage plus Audiolab 6000A
₹220,000.00
Please contact us for a demo in Mumbai.
☑ Lowest Price Match Guarantee
EMI starts at

₹

7,307.15/month - View Plans
Buy With Confidence!
✓

Price includes GST + Free Shipping

✓

Official Manufacturers Warranty valid in India

✓

Brand NEW in Box & 100% Original

✓

Authorised Online Dealer

✓

Save 18% with GST Invoice

✓

Electronic products run on 230 volts

✓

EMI & Pay Later payment option available

✓

Safe and Secure Checkout
Question about product/price? Get expert advice from India's most experienced online seller!
☎
+918779579179

WhatsApp Click to Chat
Manufactured in:
Brand
Audiolab
Buy brand new & genuine Audiolab products from India's official online dealer with GST Invoice and manufacturers warranty.
Wharfedale
Buy brand new & 100% genuine Wharfedale speakers from India's official online dealer at the special offer price with a manufacturers warranty.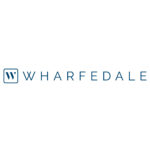 Product Enquiry