Wharfedale Linton Heritage plus Audiolab 6000A
₹240,000.00
Please contact us for a demo in Mumbai.
Out of stock
Shop With Confidence!
Price includes GST + Shipping to Major Towns & Cities
Official Manufacturers Warranty valid in India
Brand NEW in Box & 100% Original
Authorised Online Dealer
Electronic products run on 230 volts
EMI & Pay Later payment option available
Manufactured in:
Brand
Audiolab
Buy brand new & genuine Audiolab products from India's official online dealer with GST Invoice and manufacturer's warranty. Since its inception in the early '80s, Audiolab has earned global acclaim for its award-winning line of HiFi separates. The company's commitment to quality is evident in every product it makes. During the ensuing years, the 8000A established itself as one of the most successful British amps ever produced, and was joined by a range of electronics including CD players, pre/power amps and an FM tuner. The brand switched hands in 1997, changing its name to TAG McLaren Audio; and it so was known until 2004 when audiolab became part of the International Audio Group and returned to its original name. "If ever a product defined its market, the 8000A is the one. Reliability, ease of use, engineering excellence and a well-behaved sound are the pillars supporting the justified reputation of the 8000A. Over the years, audiolab's no-nonsense, evolutionary approach to design has widely been recognised." – Audiohile with Hi-Fi Answers. AudioLab offers a broad range of audio components and accessories designed to bring you closer to your music. This award-winning brand has been making a name for itself in the hi-fi industry since its inception. The company's primary aim is to provide quality products at affordable prices and we believe that this attitude has brought Audiolab much success over the years. audiolab is a unique brand that offers high-end audio equipment with a difference. Their products are designed in the UK and manufactured using the highest quality components; all built to last for many years.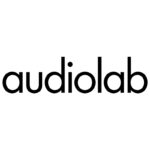 Product Enquiry