A lot of home theatre buyers ask us to recommend the best value for money HDMI Cable for their setup. Many of them want a HDMI cable that is Ultra HD 4K compatible and robust to run over long lengths of anywhere between 1 to 20 metres.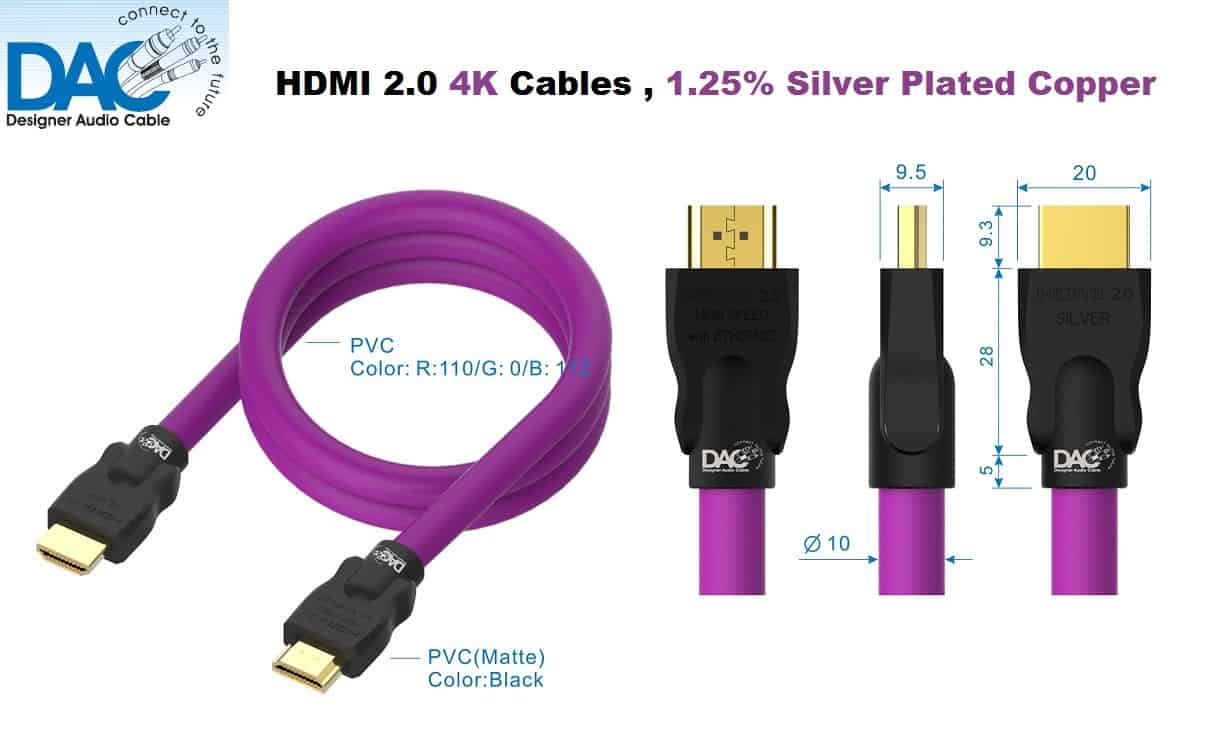 We have recently listed a new HDMI Cable from DAC. The NEW DAC HDMI 2.0 4K Silver Plated cable offers superior performance & durability than most other HDMI cables! In fact we like these cables so much that we have replaced our high end HDMI cables (costing 3 to 4 times more) with these cables in our demo room.
This cable is manufactured with the highest quality OFC copper with silver plating. This provides excellent conductivity even over long cable lengths. The thick 10 mm cable casing ensures durability over time and the sealed/moulded plugs at both ends protects from corrosion.
You can now buy the DAC HDMI 2.0 4K cable in lengths from 1 metre to 20 metre.